Career Coaching
Explore your career options
Career coaching is for everybody. No matter what your industry or position. Finding meaning in your career is important at any age and life-stage.
Are you looking for clarity in your career?
Looking to rediscover your motivation
Trying to understand the job market
Looking for a new role
Trying to break into that new industry
At a crossroads and confused which way to go
Looking to balance work and life in a way that suits you
Wanting to find the passion for your job again
Looking for a promotion and how to make those positive changes, Or
Just want to talk to someone about your career
For any conversations around your career, contact us at Career Voice – we would love to help!
Moonie Ha (Moonie)
2021-09-14
Nia is a strategic and big thinker as a Career Coach and Specialist with a genuine approach to help client for their career success! I approached Nia several years ago to ask for advice on my next career move. With Nia's strategic advice and tips, I was able to open up with numerous possibilities and turn the possibilities into action. I have ended up being successful with my career transition. I really appreciate Nia's ability and her professional work to form warm connections with clients and help them to achieve their career goals. She is very approachable and an amazing communicator. If you are looking for a practical career guidance and advice, I highly recommend Nia and she will help you build your confidence in shaping your career,
Nia took the time to get to know me and learn about my work history but also what motivates me at my core. I reached out to Nia when I had some challenging interviews lined up. Nia coached me and made me aware of my strengths.
This is the first time that I work with a career coach, and I am VERY glad I found Nia. She has the expertise and knowledge of the recruitment industry and has provided me with great advice on how to improve my resume highlighting my strengths and experience. Her advice also included how to strategically address selection criteria, and write good suitability statements. She has provided me with strategies and tools to write stronger job applications. I feel confident that I will land the right job for me. I definitely recommend Nia, her knowledge, experience and ethics are outstanding!
Nia was a great support in helping me secure my ideal role. In two sessions, we worked on my CV and interviewing skills and it really helped. After being out of the workforce for some time while raising children and studying for a new career, I needed that extra support in understanding what was required to secure a suitable role. I can't thank Nia enough for all that she did, her invaluable knowledge and amazing tips to help me make that career transition. I would highly recommend.
Working with Nia really helped me understand and solidify my own career goals. She helped clarify options and narrow down where I might like to go, and gave me the tools to properly investigate each so I truly understood the best path for me, now and in the future. I'm so happy I decided to work with Nia because now I have a great new job in a field that I enjoy and I've been telling everyone I know how amazing the experience has been. Thank you!
Nia's support in reviewing and refining my cv and her insight into assessing my career to date gave me confidence and inspired me to commence further study to achieve my goal. Nia is communicable, knowledgeable, and generous with her time. I highly recommend contacting Nia at Career Voice.
I cannot begin to express my gratitute for the opportunity to work with Nia at Career Voice. In two sessions, she was able to guide me towards a clear path to investigate possible career opportunities. Nia's service does not simply stop after the face to face sessions, she is most generous with her time and expertise, to ensure that I had effective follow up from my sessions with her. For the first time, I feel like I have the confidence and courage to make a career change after many years in the one profession. Thank you Nia!
Nia provided great support and recommendations for me to find a new job. Very engaging and lots of tips to navigate the job market. Highly recommend!
had a skype meeting with Nia a few months back now. She was lovely and very knowledgable. I was contemplating a shift in careers and Nia was extremely helpful in giving me the tools needed to seek out the information that i required. Safe to say i am now well and truly down the path towards my next career and would absolutely reccomend using career voice as a business. Cheers Nia!
Nia, is a great listener and when you need a person to render an opinion on something that you desperately need perspective on, Nia is a good place to start!
Let's get in touch!
Contact us now for an obligation free discussion as to whether career coaching is right for you.
About Nia Lloyd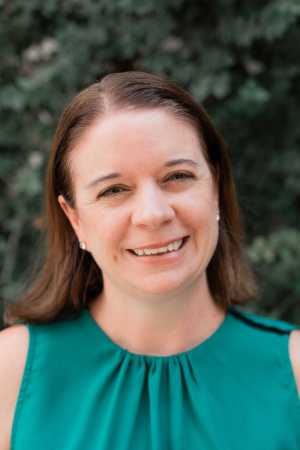 Nia Lloyd
Graduate Diploma in Career Development
Certificate IV in Human Resources
Certificate IV in Training and Assessment
Bachelor of Science in Hotel & Restaurant Management

Nia is an experienced career practitioner who is passionate about helping people find their 'true fit', move through a career transition. re-entering the workforce or even if they just need someone to talk to.
For over 15 years Nia has worked in Human Resources, Recruitment and Career Counselling, bringing together a wealth of experience from a diverse number of industries to help people with their careers.
Nia is a Professional Member of the Career Development Association of Australia.