Career Coaching
Explore your career options
Career coaching is for everybody. No matter what your industry or position. Finding meaning in your career is important at any age and life-stage.
Are you looking for clarity in your career?
Looking to rediscover your motivation
Trying to understand the job market
Looking for a new role
Trying to break into that new industry
At a crossroads and confused which way to go
Looking to balance work and life in a way that suits you
Wanting to find the passion for your job again
Looking for a promotion and how to make those positive changes, Or
Just want to talk to someone about your career
For any conversations around your career, contact us at Career Voice – we would love to help!
Lee-anne Veage
2022-05-23
I'm so glad to have taken a friends advice to seek help with Nia at Career Voice. She is patient, extremely helpful and shared some invaluable tips. Its worth having a chat to get your resume up to speed, understand behavioral style questions and even practice interviews. Amazing!!
Sheree Brittain
2022-05-12
This is my first time dealing with a career coach and Nia was so very helpful and knowledgeable about the jobs market. Her tips and tricks were incredibly helpful and saved me in a couple of instances! Would highly recommend!
Great career guidance and advice!
Inna Lukyanenko
2022-01-20
Nia is amazing to work with and has a wealth of knowledge and experience. I highly recommend her services and will certainly call on her again in the future.
Jacinta Crickmore
2021-11-07
I first contacted Nia from Career Voice in April 21, I had changed jobs as I was not happy, to a different job where I was still not happy. We started the process of identifying my strengths during the initial stage of our first contact. I then stupidly started another job and was not happy again. I then became serious about changing the industry I worked in. Nia helped me identify the skills and strengths I had, to be able to work in a new career. I decided my resume needed to be changed to enable me to successfully apply for new roles. Nia was able to help me facilitate this change, she also educated me on how to write a cover letter. Once the resume and cover letter were ready, I started applying for jobs. I quickly secured 5 interviews, before each interview, Nia would provide coaching. I then secured second interviews, once again Nia was there to support and encourage me. Nia is the most amazing Career Coach, she spends time to get to know the real you, what your morals and ethics are and can suggest many industries that are more suited to your personality. After 6 job changes in 18 months, I have worked with a number of recruiters, none have invested the time and resources in my career development that Nia from Career Voice has invested in me. I would highly recommend working with Nia, you have nothing to lose and everything to gain. I start a new role tomorrow with a great company, I could not have achieved this new role without the help and support from Nia at Career Voice.
Kowshehan Vijayakumar
2021-10-27
I was really impressed and satisfied with the service provided by Nia since the two interview sessions went really well and the techniques provided by Nia were very valuable in which i have used it in my actual interview which worked really well. Thanks again for your valuable service.
Moonie Ha (Moonie)
2021-09-14
Nia is a strategic and big thinker as a Career Coach and Specialist with a genuine approach to help client for their career success! I approached Nia several years ago to ask for advice on my next career move. With Nia's strategic advice and tips, I was able to open up with numerous possibilities and turn the possibilities into action. I have ended up being successful with my career transition. I really appreciate Nia's ability and her professional work to form warm connections with clients and help them to achieve their career goals. She is very approachable and an amazing communicator. If you are looking for a practical career guidance and advice, I highly recommend Nia and she will help you build your confidence in shaping your career,
Nia took the time to get to know me and learn about my work history but also what motivates me at my core. I reached out to Nia when I had some challenging interviews lined up. Nia coached me and made me aware of my strengths.
This is the first time that I work with a career coach, and I am VERY glad I found Nia. She has the expertise and knowledge of the recruitment industry and has provided me with great advice on how to improve my resume highlighting my strengths and experience. Her advice also included how to strategically address selection criteria, and write good suitability statements. She has provided me with strategies and tools to write stronger job applications. I feel confident that I will land the right job for me. I definitely recommend Nia, her knowledge, experience and ethics are outstanding!
Let's get in touch!
Contact us now for an obligation free discussion as to whether career coaching is right for you.
About Nia Lloyd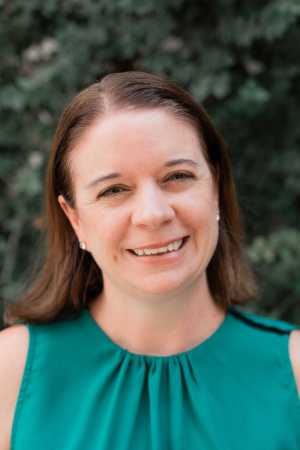 Nia Lloyd
Graduate Diploma in Career Development
Certificate IV in Human Resources
Certificate IV in Training and Assessment
Bachelor of Science in Hotel & Restaurant Management

Nia is an experienced career practitioner who is passionate about helping people find their 'true fit', move through a career transition. re-entering the workforce or even if they just need someone to talk to.
For over 15 years Nia has worked in Human Resources, Recruitment and Career Counselling, bringing together a wealth of experience from a diverse number of industries to help people with their careers.
Nia is a Professional Member of the Career Development Association of Australia.