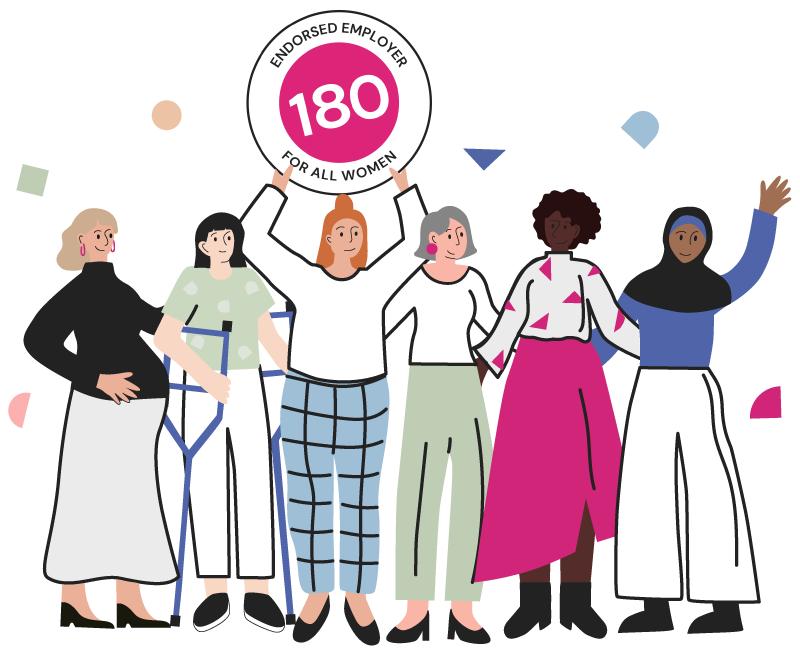 WORK180 promotes organizational standards that raise the bar for women* in the workplace, around the world. It does this by endorsing and supporting workplaces that are committed to gender equity, diversity, and inclusion, and making it easy for women to find fulfilling roles with them. It's all about enabling workplaces to do better, while empowering women to expect better.
Learn more about our mission and vision – what we're here to do and how we're making this happen.

To explore the benefits, policies, and latest opportunities with great employers for women,
create a WORK180 account today.
To get career advice, inspiration, and resources straight in your inbox,
sign up to our monthly Women at Work newsletter.
To receive a roundup of insights, advice, and HR resources every month,
sign up to our newsletter.

For career-related content and work-life conversations with other women,
join us on Facebook.
*by women, we mean all who identify and/or experience oppression as a woman
(including cis, trans, intersex, non-binary or gender non-conforming individuals).

Connect with us and join the conversation
LinkedIn | Facebook | Instagram | Twitter | YouTube